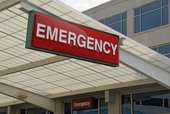 We currently provide CPR AED First Aid Safety Training for many of the finest communitites in Florida. If you live in a Florida gated community and would like us to train your security officers, your staff, your mananagers and other employees of the association please call us. In addition to training the staff, we can also train the owners and residents.

The CPR School, LLC recently conducted a CPR, AED and First Aid training class for a large Gated Community, County Club and Marina in Punta Gorda Florida / Charlotte County Florida. This was our first time teaching for this client and they loved us. Keith Murray, owner of The CPR School, LLC stated the staff was really great and they were very interested in learning. The Marina has Physio Control Medtronic Automated External Defibrillators – AEDs which they had to use last year when a guest experienced Sudden Cardiac Arrest.

While we were on site to perform the CPR AED First Aid Safty class we inspected and tested their AEDs. We installed a new battery and new electrode pads in each of the AEDs and returned each AED to service. We offer free AED inspections with each paid CPR AED First Aid Training Certification Class for our Florida clients.

Singer Island Florida - The CPR School delievered an AED Automated External Defibrillator to a condominium on Singer Island, an oceanfront community in Palm Beach County Florida. Before the decision was made to purchase the AED there was much confusion among the residents, the board members and the property management company about placing an AED on property. We met with the resident owners, property managers and board members to address all concerns, delivered an AED and assisted with the implementation of the program.

Boca Raton Florida - The CPR School, LLC recently conducted a CPR, AED and First Aid training class for a County Club in Boca Raton Florida / Palm Beach County Florida. We have been working with this customer for several years and we work very well together. The club asked us to manage their entire AED program. Keith Murray, owner of The CPR School, LLC stated that with our program management we are able to look at every aspect of the clubs AED program. We look not only at training, but track the AED batteries, electrode pad expiration dates, make sure that the AEDs have not been recalled and update any new software required. It's a great help to us when the clubs management understands the importance of safety and believes that the investment in safety training pays off.

Please call us at 561-762-0500 to learn more.

CPR AED First Aid Safety Training Classes at your Florida Gated Community or HOA
AED Sales, Supplies and Service in the following Florida locations:
Alachua, Baker, Bay, Bradford, Brevard, Broward, Calhoun, Charlotte, Citrus, Clay, Collier, Columbia, Dade, De Soto Dixie, Duval, Escambia, Flagler, Franklin, Gadsden, Gilchrist, Glades, Gulf, Hamilton, Hardee, Hendry, Hernando, Highlands, Hillsborough, Holmes, Indian, River, Jackson, Jefferson, Lafayette, Lake, Lee, Leon, Levy, Liberty, Madison, Manatee, Marion, Martin, Monroe, Nassau, Okaloosa, Okeechobee, Orange, Osceola, Palm Beach, Pasco, Pinellas, Polk, Putnam, St. Johns, St. Lucie, Santa Rosa, Sarasota, Seminole, Sumter, Suwannee, Taylor, Union, Volusia, Wakulla, Walton, Washington.